Customer Service Engineer
Waterleau is a global and leading water Technology Company committed to protect the eco-system. As a growing company, Waterleau is always looking for enthusiastic professionals who want to work in an environment full of revolutionary technology.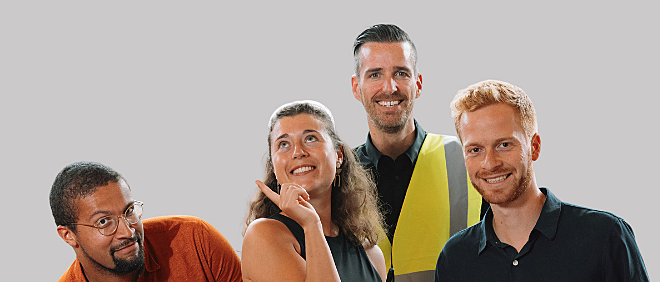 The Customer Services department is focusing on 3 domains where we like to expand the project team, responsible for audits, revamps, and support of the spare parts.

You like to:
Manage and execute small technical projects
Within this team, you will analyze and suggest the changes needed to upgrade the client's facility. Like a good project manager, you will define the requirements and set the scope and timeline. And as a hands-on engineer, you will install this facility.
Use your broad technical expertise on a variety of projects all over the world
With your skills in electromechanics, and the electricity you have the ability to define in the short term what could benefit the client. These clients are based all over the world and you don't mind traveling for short periods.

Assist your colleagues in other teams related to specific technical challenges.
If yes, check what will the week look like as our Customer Service Engineer
After a good cup of coffee (sure we also have tea and of course very nice water) you start the week with a meeting to discuss the outcome of an audit. Clearly, a part of this installation could benefit from an upgrade.
You propose to replace the tank and the piping, pumps, and valves and realize that the supporting program needs to be upgraded. Back on your desk, you use the coming days to check with the suppliers which materials are available. A meeting with a colleague, who recently commissioned a complete installation to reuse the software development.
Wednesday you have a meeting planned with the CAD team to create the plans in order to inform the client.
After that meeting, you check with your other colleagues in customer service to advise on a spare part that needs to be replaced but isn't available any longer.
Friday you have planned to organize your trip to another client for an upgrade of their installation. You do that in the office where the Friday afternoon colleagues are gathering to close the week together with a nice drink.
Profile
Previous experience in engineering, commissioning is a must
You have project-based knowledge related to electro-mechanics and electricity
You are well known for your direct communication style
Experience in managing small projects with a hands-on attitude
You have excellent proficiency in English
You have excellent organization and prioritization skills with the confidence to work autonomously.
You have strong interpersonal skills with the ability to interface effectively with a wide variety of internal and external clients.
You are prepared to travel 25% of your time for short periods
You have a strong work ethic and are eager to learn and are a team player.
Find your local contact
Our expertise is always within reach. Digital communication has cut long distances short, but we advocate the traditional way of sharing insights.

Contact us today. We are looking forward to help you reach your sustainable development goals.