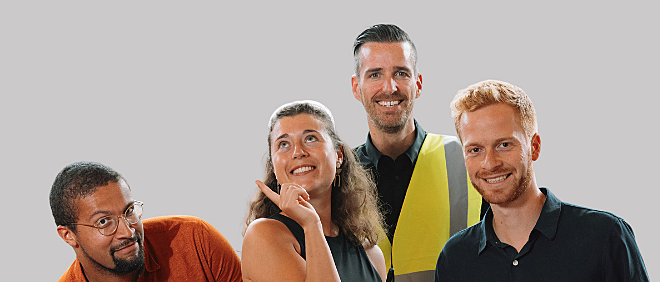 The Company
SOCREMATIC, a Waterleau company, is the French subsidiary of a European group dedicated to the environment. We design and deliver customised pollution control treatment plants to our customers throughout the world. In order to continue the development of our company, we are looking for a Process Engineer as soon as possible. You will be part of a team of around 20 people in new premises based in Cergy-Pontoise (35 min from Charles de Gaulle airport in the Val d'Oise).
The Function
Within the construction team, under the responsibility of the Technical Management and under the supervision of the Project Manager, the draughtsman / designer is responsible for
Technical studies and the production of documents in accordance with the contract and in compliance with the instructions given (working methods and quality system, instructions from the Project Manager).
Drawing up general and detailed 2D/3D plans and 2D/3D installation studies.
Drawing up PIDs / Bills of material / Schematics / etc...
Drawings for commercial / project teams
This also includes :
Participating in business launch meetings and design reviews.
Making proposals for improvements to our installations (mechanical design, layout etc.)
Assisting Project Managers with the production of documents, relations with customers and suppliers, and travel in France and abroad
The Profile
You will be responsible for the development and implementation of the project and will have a good understanding of the project's objectives and objectives and will be able to work in a team environment.
You are familiar with at least one CAD software package, ideally AutoCAD, Autodesk Inventor, Autodesk NavisWorks. Technical English appreciated.
Find your local contact
Our expertise is always within reach. Digital communication has cut long distances short, but we advocate the traditional way of sharing insights.

Contact us today. We are looking forward to help you reach your sustainable development goals.