Chemical Process Engineer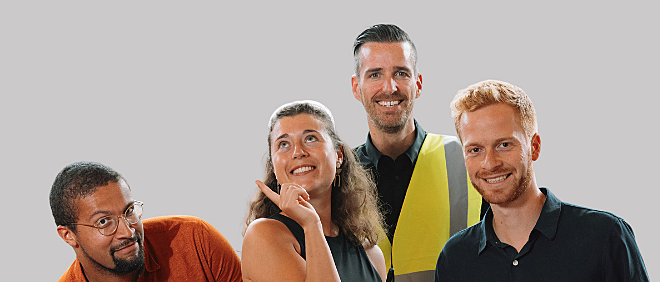 The Company
SOCREMATIC, a Waterleau company, is the French subsidiary of a European group dedicated to the environment. We design and deliver customised pollution control treatment plants to our customers throughout the world. In order to continue the development of our company, we are looking for a Process Engineer as soon as possible. You will be part of a team of around 20 people in new premises based in Cergy-Pontoise (35 min from Charles de Gaulle airport in the Val d'Oise).
Le poste
Under the authority of the Technical Director, the Process Engineer designs the projects for which he/she is responsible by selecting the technology best suited to the Customer's needs.
He/she is responsible for the sizing of the installations, respecting WATERLEAU's technical know-how and experience, but also taking into account the constraints of the Customer's specifications.
He must estimate the cost of equipment, instrumentation, labour, etc...
Responsabilities
REVIEW OF THE CLIENT'S SPECIFICATIONS
Identify the Client's needs and guide them towards a more precise definition of their requirements if necessary or propose alternative solutions;
Integrate the Client's technical and economic constraints.
PREPARATION AND REVIEW OF THE OFFER
Choose the most suitable process to meet the Client's requirements;
Design the installation;
Design the installation, taking into account any site constraints;
Draw up the process diagram, the material and energy balances and the design calculation notes. Make an estimate of the overall cost of the installation (design time, equipment, instrumentation, transport, site, etc.)
Write the technical and commercial offer;
Communicating with the Client to remain as close as possible to his needs (reminders, visits to clients, etc.);
CONTRACT REVIEW
Preparing the technical file after the order;
Transfer the information to the production department after the order has been placed during a project launch meeting;
DESIGN CONTROL
Drafting of operating, maintenance and training manuals;
Commissioning of the installation;
ORGANISATION :
Participation in continuous improvement (proposals for improvements in customer service, team operation, etc.);
Updating of indicators specific to the activity;
Client follow-up: technical assistance;
Collecting, summarising and transferring various information to the hierarchy.
Profile
Engineer (ideally chemical engineering ENSIACET, ENSIC, UTC...) with good knowledge in chemistry - beginner accepted.
Technical skills :
Strong knowledge of chemistry (mainly inorganic) and good knowledge of Chemical Engineering & Industrial Processes
Good knowledge of environmental technologies in the fields of air treatment - related internship or first experience would be a plus
An understanding of 2D and 3D drawings would be appreciated
Good knowledge of office software (pack office) - knowledge of Microsoft Visio would be a plus
Commercial, communication and foreign language skills:
You will be able to use written and oral expression techniques adapted to the message to be delivered and the target audience, with demanding and professional interlocutors.
You will be the preferred technical/process contact with clients and as such, you will embody the company's image of excellence through a professional, intelligible and technical discourse.
You are comfortable in English, a language that you master in a professional context (telephone and oral exchanges, drafting of deliverables, e-mail notes necessary to carry out activities, etc.). Mastery of a second foreign language would be a plus.
You will be able to demonstrate critical thinking, initiative and creativity. You are capable of analysing customer requests and problems and of arguing your choices and decisions.
You will support the sales force and be in regular contact with customers. You may be required to run training sessions with client teams, you have a synthetic mind, and as such, you are a good communicator
Organisational skills:
You are able to organise your work perfectly according to internal/external time constraints and the number of tasks to be carried out during the day
You are rigorous in your choice of processes, the various calculations: sizing, costing, and in writing the offer
You are flexible and able to deal with changes
You will be required to travel in France and abroad depending on the project
Find your local contact
Our expertise is always within reach. Digital communication has cut long distances short, but we advocate the traditional way of sharing insights.

Contact us today. We are looking forward to help you reach your sustainable development goals.