Sustainable beer production in South-Africa
Turning a wastewater treatment plant into a water resource factory.

Description
BIOTIM® Wastewater treatment
AQUALITY® water recovery plant
Location
Johannesburg, South Africa
Capacity
Treated wastewater: 6.000 m³/d
Organic load: 25.000 kg COD/d
Recovered/reused water: 1.516 m³/d

Adressing water scarcity
In South-Africa, water is becoming a valuable resource. Increasing population, climate change and limited water sources have caused water stress in many regions, especially during the dry season. The HEINEKEN Sedibeng brewery is committed to limit its environmental footprint. By recovering water from wastewater, more water is available for the local population.
Recovering water and energy
Back in 2008, Waterleau had built the 3 million hectoliter brewery wastewater treatment plant. From its design, the ambition reached further than compliance with discharge regulations. In order to achieve its sustainable production goals, HEINEKEN opted for anaerobic wastewater treatment and biogas recovery.

Each month, the equivalent of 18 Olympic swimming pools of process water is recovered and reused as brewery utilities water.
Anaerobic-aerobic brewery wastewater treatment
Each day, the wastewater treatment plant treats up to 6.000 m³ brewery wastewater with an organic load of 25.000 kg COD. Biogas is recovered from the organic pollution digestion process. An additional aerobic treatment step removes the remaining organic pollution turning the treated wastewater into safe disposable surface water. The anaerobic-aerobic technology train includes the following steps:
Influent screening
Balancing tank
Three parallel UASB anaerobic reactors
Continuous aeration with clarifier
Sludge dewatering
Sand filtration
Water recovery from treated wastewater
The biogas is used to fuel cogeneration units, producing heat and power, limiting the brewery's energy footprint. The water footprint is limited too: part of the wastewater treatment effluent is reclaimed as influent for the water recovery plant. While 4.500 m³/d of the treated wastewater is discharged into the river in compliance with regulations, the remaining part is re-used as influent for the water reclamation plant.

The water recovery process includes the following steps
Filtration
UF Ultra-filtration
RO Reverse Osmosis
Disinfection (chlorination)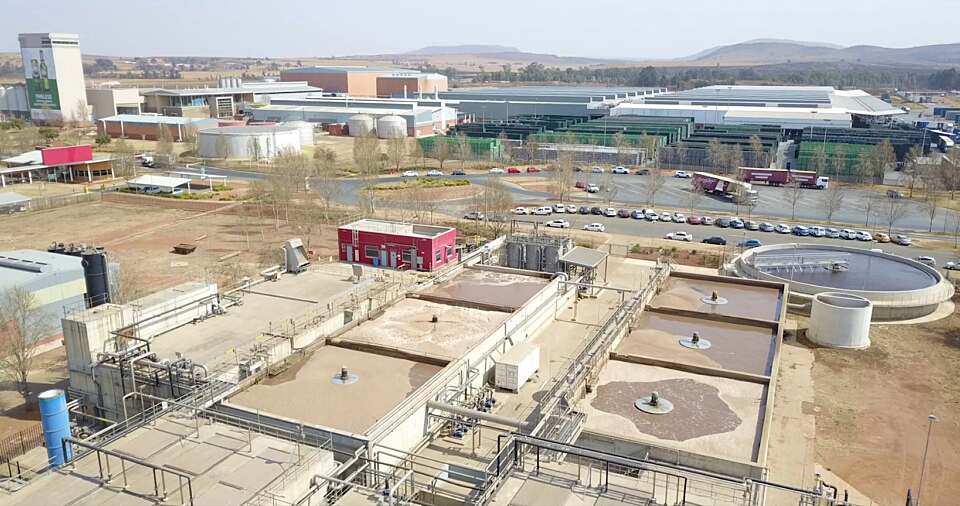 Limiting the brewery's water footprint
By recovering the equivalent of half an Olympic swimming pool each day, the brewery reduces its water intake from the municipal water distribution network. The recovery also adds to the water security for the local community.
With the new water recovery plant, each month, up to 45.000 m³ potable water can be retrieved from the brewery wastewater. Water intake from the water distribution system is cut down by 30% or the equivalent of 18 Olympic swimming pools.

Waterleau and Heineken have been partnering for the protection of water and the environment since 2004. Because every drop counts!
Find your local contact
Our expertise is always within reach. Digital communication has cut long distances short, but we advocate the traditional way of sharing insights.

Contact us today. We are looking forward to help you reach your sustainable development goals.