The construction of the largest UASB for the potato industry
22 May 2023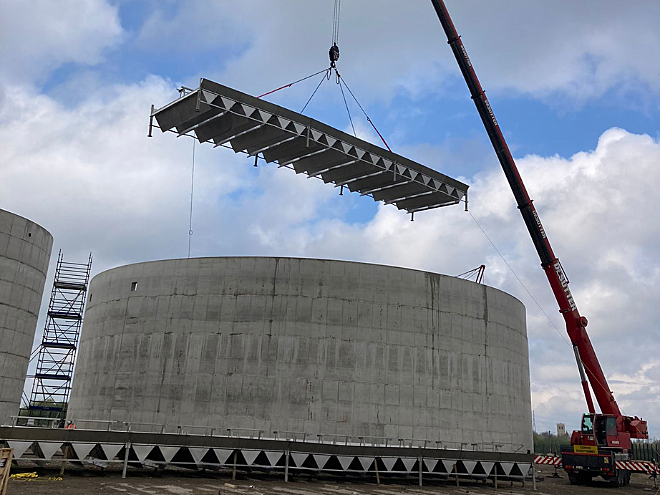 Big, bigger, biggest!
Big, bigger, biggest!

We are completing the construction of the largest UASB ever built by Waterleau and the largest 3-phase separator UASB roof built by our steel construction colleagues from our Waterleau Technics workshop.
The giant UASB will digest organic matter from potato processing at the greenfield Clarebout Potatoes new facility in Dunkirk, France. The digestion process will treat the organic pollution, produce biogas, eventually cutting down the plant water, energy and carbon footprint.

Find your local contact
Our expertise is always within reach. Digital communication has cut long distances short, but we advocate the traditional way of sharing insights.

Contact us today. We are looking forward to help you reach your sustainable development goals.