Jobs at Waterleau
Do you want to be at the forefront of environmental technologies? Would you like to use your skills to protect our planet? If you feel like an entrepreneur, take the challenge and write us today.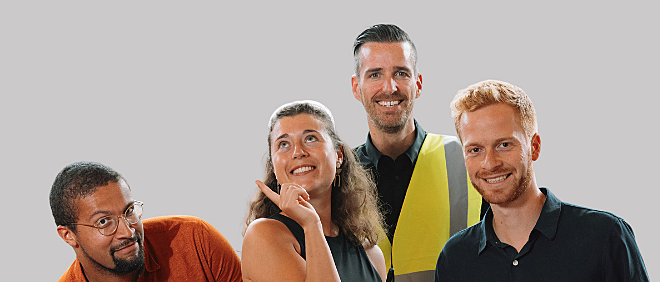 Working at Waterleau
Wondering what it's like to work at Waterleau? Our young engineers Pieter, Joni and Karina are happy to show you what it's like.

We welcome strong personalities willing to promote environmental stewardship. We seek operational, pragmatic and entrepreneurial individuals. As the world is our home, we recruit people willing to travel and ready to work in teams with colleagues all over the world.
...Loading
A total of 6 items found.
Find your local contact
Our expertise is always within reach. Digital communication has cut long distances short, but we advocate the traditional way of sharing insights.

Contact us today. We are looking forward to help you reach your sustainable development goals.