Global Water Awards - Award in the Wastewater Project of the Year
10 May 2023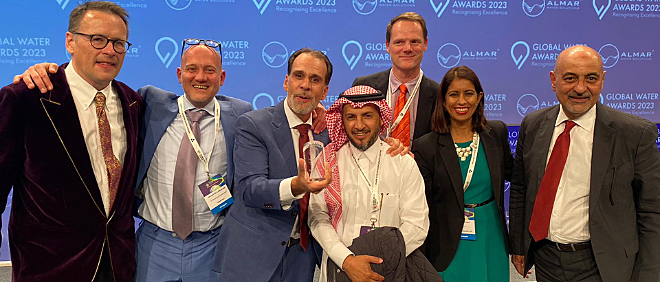 The Taif ISTP received a distinction award in the Wastewater Project of the Year
🎇Big party at the Global Water Summit in Berlin!🧸
The Taif ISTP, Saudi Arabia, has just been awarded a Distinction Award in the Wastewater Project of the Year - Global Water Awards. An international acknowledgment of our expertise in high capacity sewage treatment. Thank you Saudi Water Partnership Company, International Water Distribution Co. (Tawzea) and COBRA TEDAGUA CONTRACTING LLC for having us on board and advocating our LUCAS TS cyclic activated sludge technology, for its best-in-class performance and best Total Cost of Ownership.

Thank you Global Water Intelligence (GWI), for the insightful summit and great organization. Big kudo's to our Waterleau team for such a great achievement and outstanding teamwork! Let's continue to ride this wave of success with the implementation of our cutting-edge LUCAS TS sewage treatment solution at the Madinah, Burraydah and Tabuk Independent Sewage Treatment Plants.

We are right on track to reach 700.000 m³ of sewage treated each day in the KSA using LUCAS TS technology! What a journey!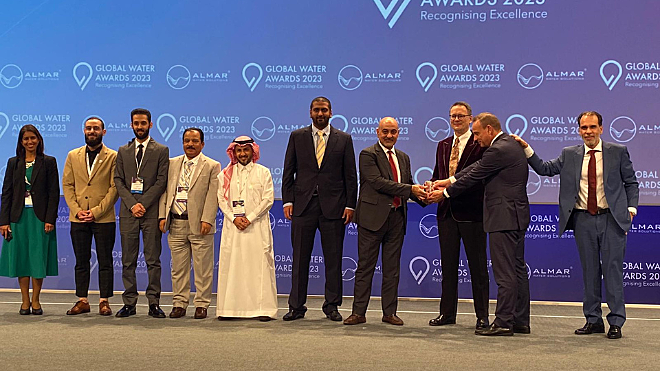 Find your local contact
Our expertise is always within reach. Digital communication has cut long distances short, but we advocate the traditional way of sharing insights.

Contact us today. We are looking forward to help you reach your sustainable development goals.